A couple Fridays ago my jewelry was featured on Megan's Beaded Designs. We hosted a giveaway there for the silk bauble necklace above. The winner, announced last Thursday, was the owner of SassiChic Jewelry on Etsy.
However, Miss SassiChic requested her gift in another color, so I put together a similar necklace for her with a tangerine-colored bauble. I plan to add some more bauble necklaces in new colors to my Etsy shop — Krista Marie Creations — soon.
Being featured on Megan's Beaded Designs was a great experience. If you haven't visited her blog, be sure to check it out! Also, be sure to visit SassiChic Jewelry.
Here are a couple of my faves from her shop: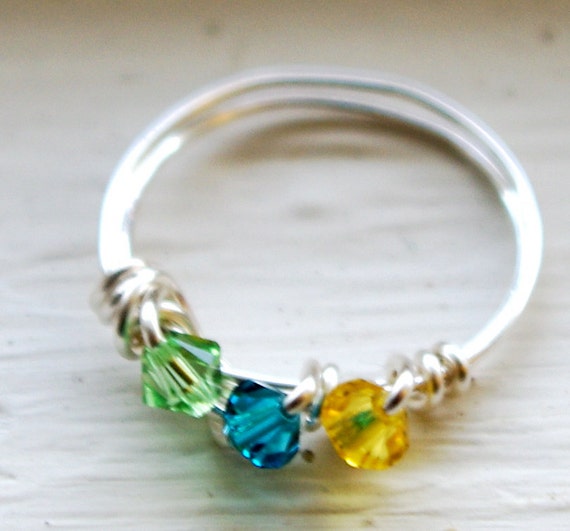 This ring is customizeable for mothers who want to wear the birthstones of their children on their hand. What a beautiful sentiment and ring!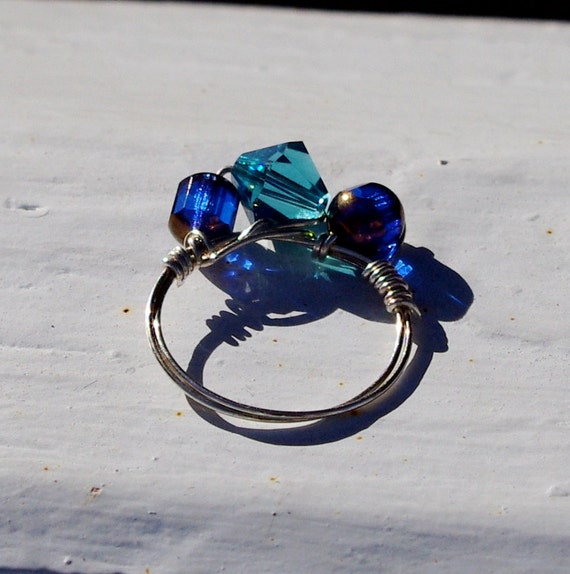 I also love the beautiful colors in this ring, which reminds me of the ocean.