Breastfeeding is rewarding but challenging. If the act isn't challenging enough in itself, it's tough to find clothes to wear while nursing. I've done quite a bit of searching, and what I've found is nursing tops tend to be overpriced and generally come in very few styles.
I've seen the same shirt in multiple colors from multiple brands. It's not a bad shirt, but wouldn't it be nice to be able to wear more than one shirt?
Here's a picture of me with my baby girl at Five Guys (yum!) wearing a basic black nursing top from Target.
I was also able to find two dresses and one other top for nursing from Target. (Check out their maternity section in store to find nursing clothes, or search online.)
Babies R Us has a selection of nursing clothes online, but be warned — the sizes are a bit off. I ordered two small tops, and they are huge! I'm having to alter them before I can wear them. (The prices were too good, and given that it's so difficult to find nursing clothes anyway, I figure it's worth the effort to just alter them rather than return them.)
While I haven't ordered anything from here yet, I came across this adorable Etsy shop with stylish and very reasonably-priced nursing clothing: ModernMummyMaternity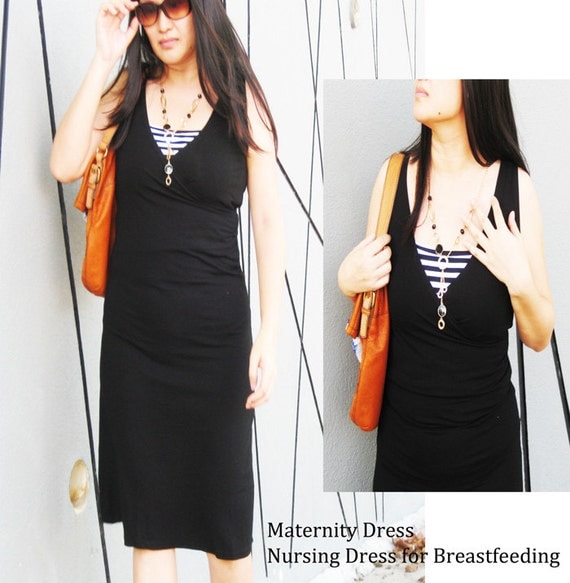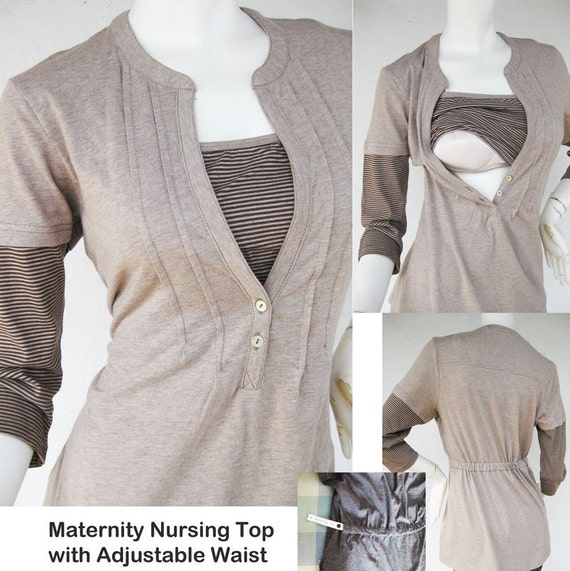 The search continues. Here are a couple other sources for cute nursing clothes:
Please share your favorites too!
Also check out my nursing apron here.